John Karras believes that all communities have the potential to become more vibrant. John's professional passions are aligned at the three-way intersection of urban planning, economic development and transportation policy.
John founded urbanSCALE.com to empower urban planning and economic development professionals with the knowledge and tools needed to make their communities more vibrant. John is also the creator of the urbanSCALE Rating System, the first comprehensive measure of how urban a city is on a scale of 1 to 10.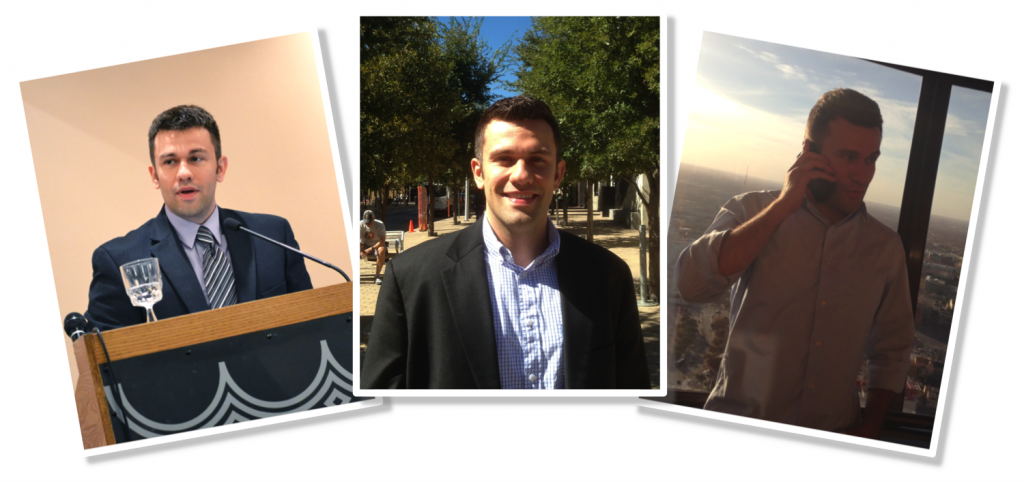 John has gained an eclectic combination of experiences:
Economic development consultant and policy advisor for cities, counties, and metro areas across U.S.
Animal van driver for Animal Haven, a New York-based dog & cat shelter
Public speaker at dozens of presentations to City Councils, County Commissions, and groups of business executives
Graffiti removal in Lubbock, TX
Urban planning specialist with AECOM under the mentorship of former San Antonio Mayor Ed Garza
Specialty retail in Manhattan's 5th Avenue Shopping District
Speaker of 3 languages (English, Spanish, and Geography)
Youngest Project Manager in the history of the NYC Dept. of Transportation's Division of Planning & Sustainability
John received his BS from Texas State University where he studied in the Geography and Public Administration departments. John received his MS from the University of Texas where he studied Community and Regional Planning.
John lives in Austin, Texas with his wife, Cyndy, and son, Gavin. In addition to exploring urban places, John enjoys red wine, 85% dark chocolate, circuit-style weight training, and rooting for Austin's "pro" football team- the Texas Longhorns.
Sample media mentions featuring some of John's prior professional work:
Email: John.Karras@urbanSCALE.com